Custom Controls also rebuilds switchgear and controls built by Russelectric, ASCO, Square D, Siemens, GE, and others. They do a lot of this work for Caterpillar, Kohler, and Cummins dealers.
This typically is comprised of replacing and updating to current code regulation the PLC's, Protective Relays, Monitoring, and sometimes the Breakers.
Proven designs with real world experience to anticipate the customers site specific needs.
• Distributed fault tolerant PLC architecture.
• Systems designed around proven components readily available.
• No proprietary modules or black boxes.
The foundation of any great company is rooted in service.
• 24/7 support line available to all our valued customers.
• Life time phone support on any equipment purchased.
• Onsite startup assistance and emergency repair service.
• Generator / Switchgear testing at our or your facility.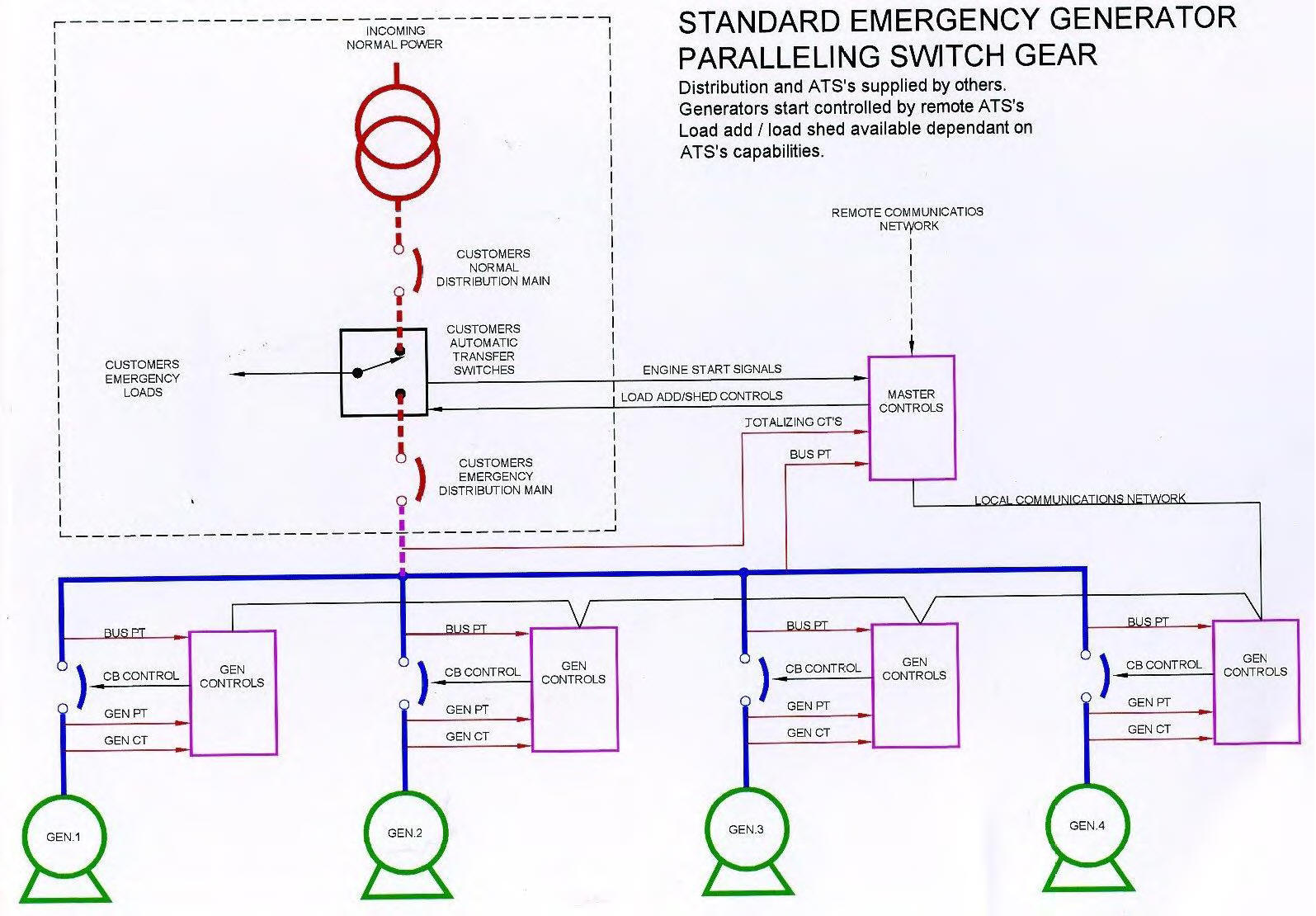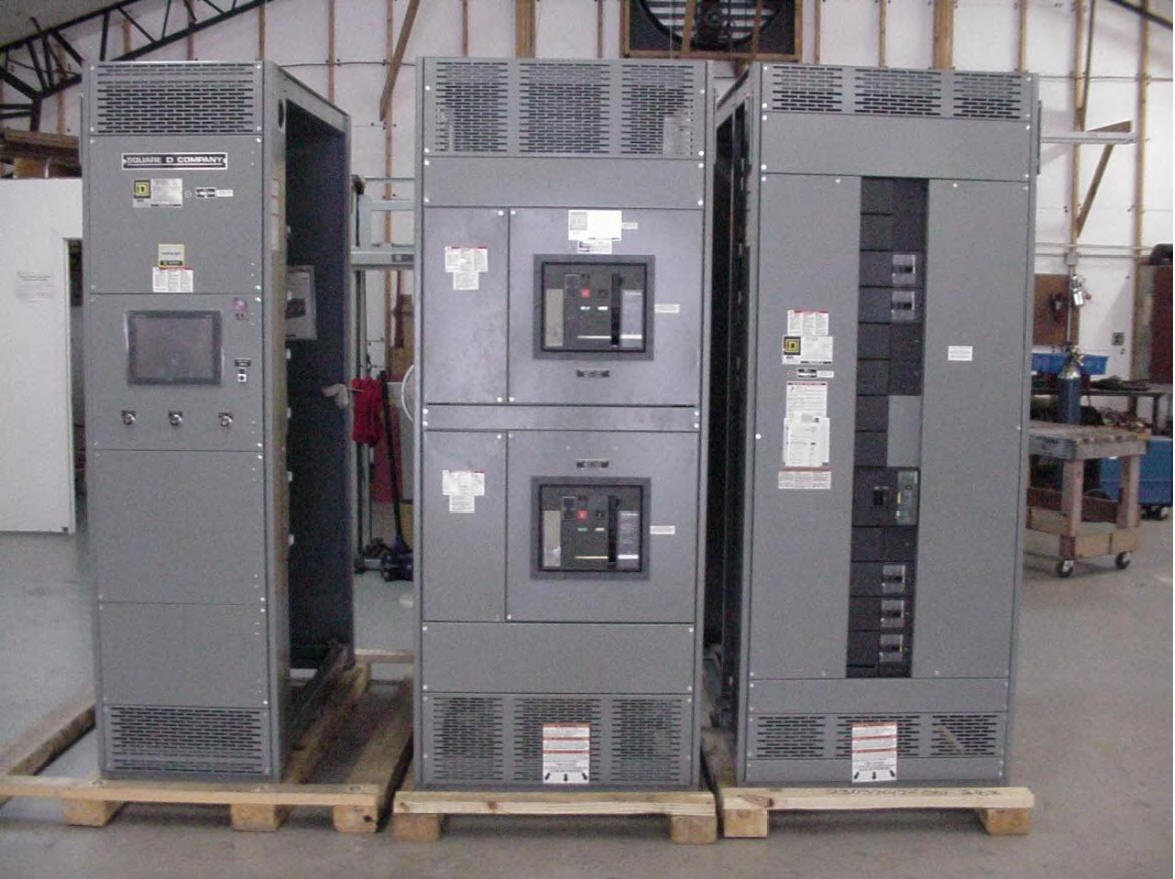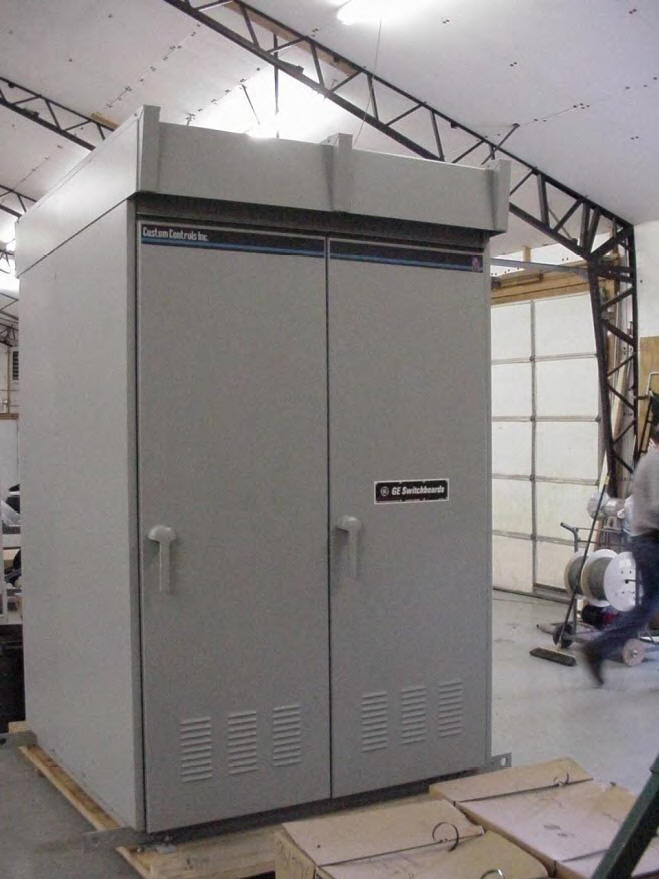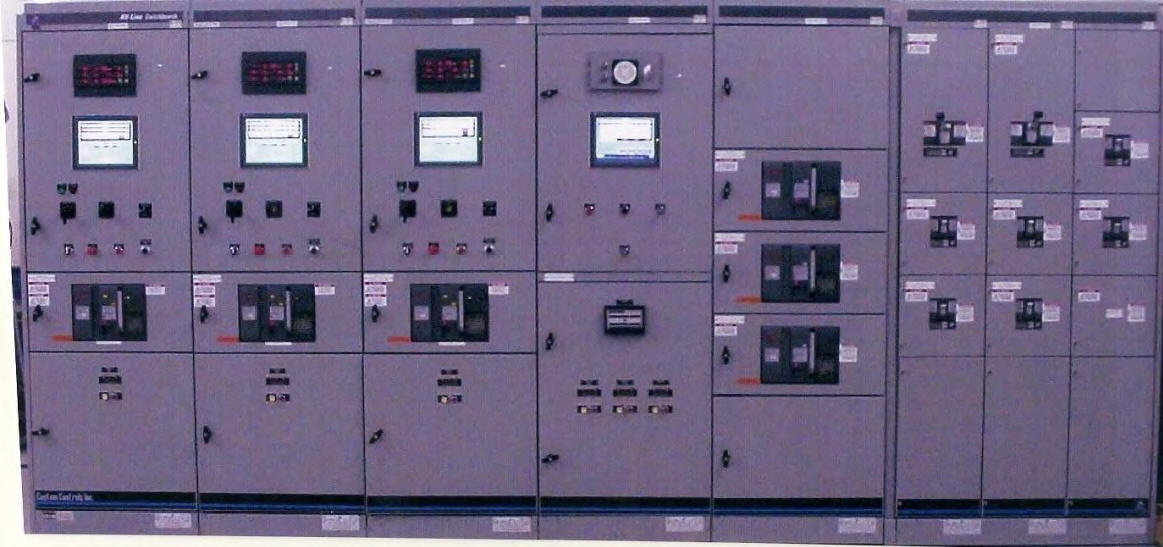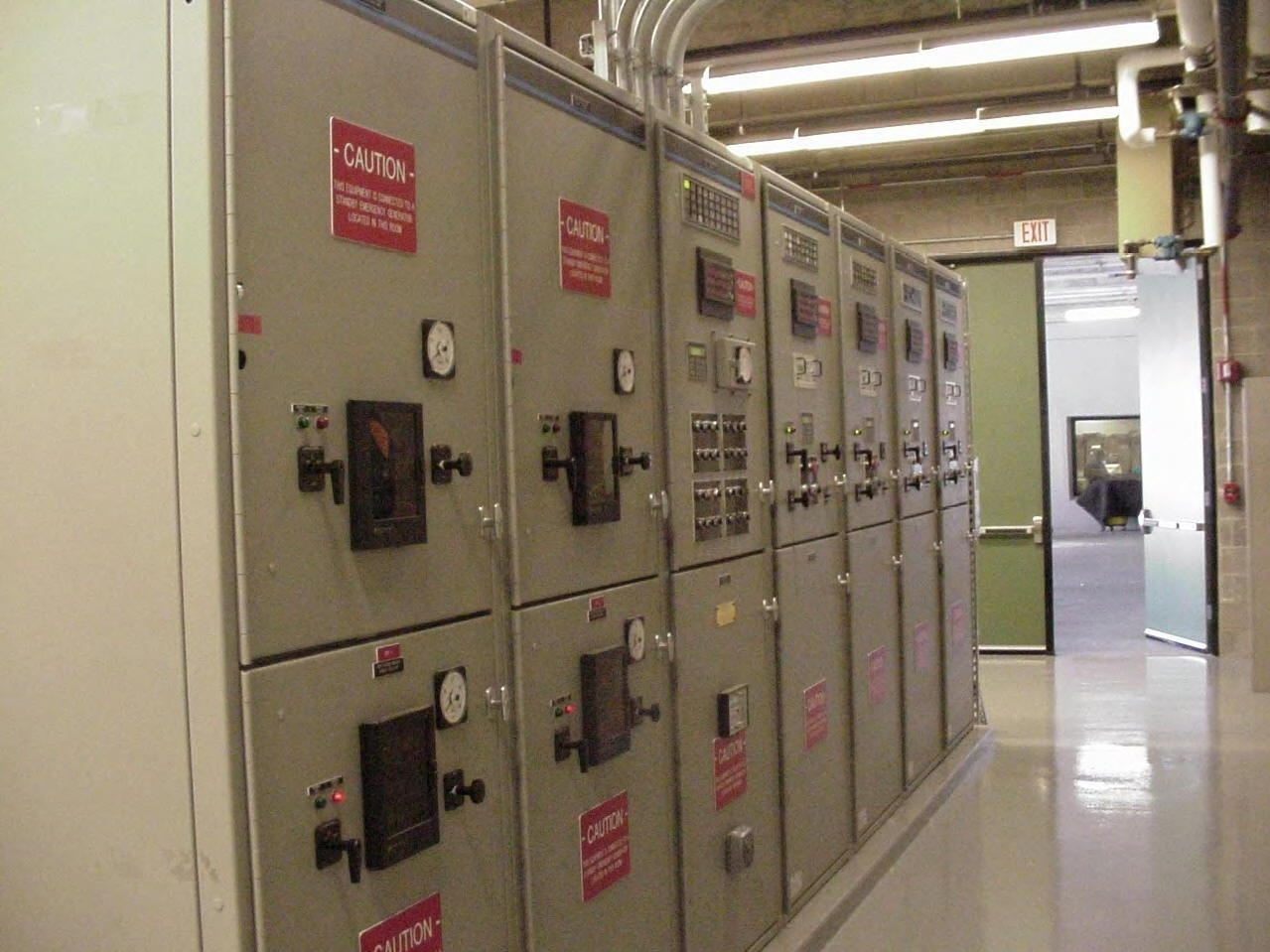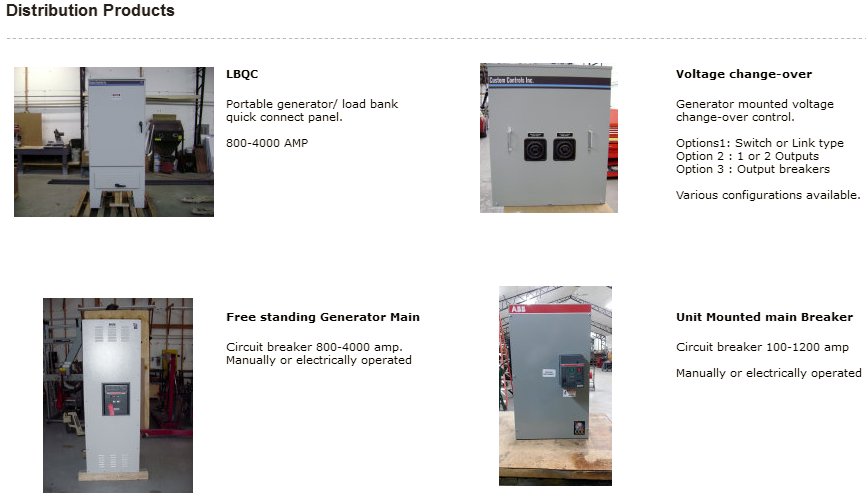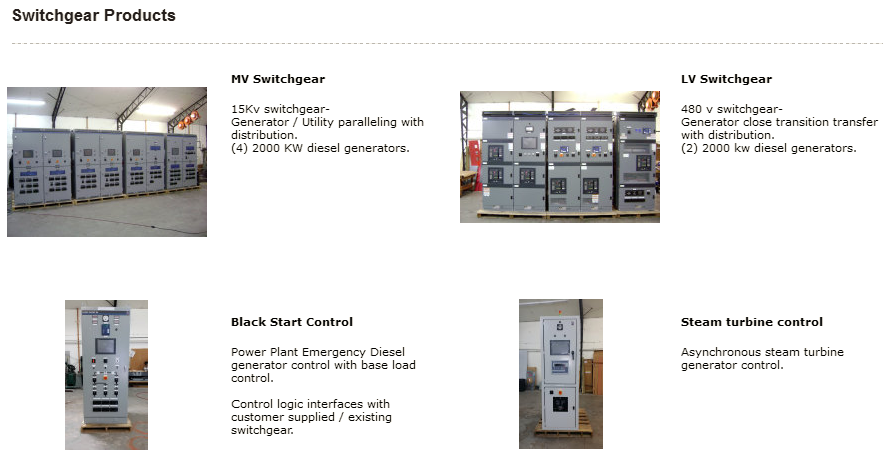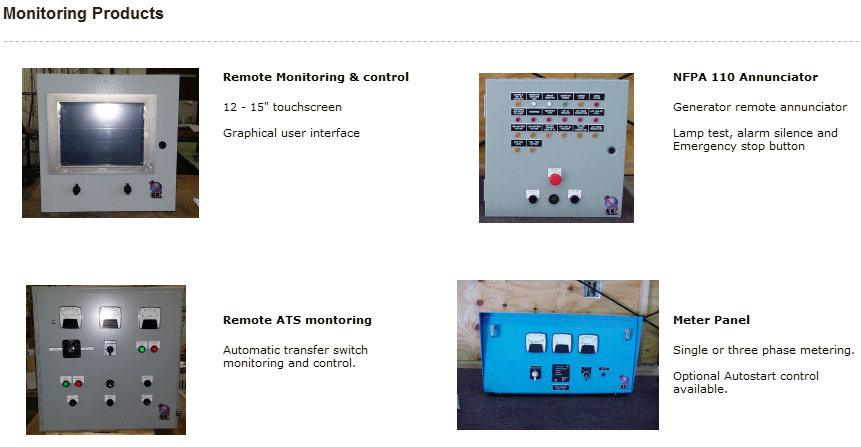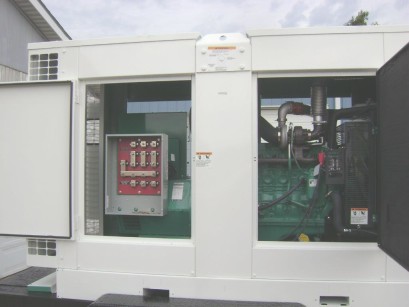 Multi-Voltage Link Board
We offer a variety of Quick Connection Tap Boxes or Panels also known as Docking Stations which are intended for use as a temporary service connection point for bringing in a portable load bank for testing or a portable generator to augment or replace non-working stationary generator sets. They allow for a quick and easily hook up to the facilities main service panel.
When normal utility power service is interrupted for a long period of time due to a utility system failure or a natural disaster this reduces the down time significantly and helps to insure proper connections are made to the facility.
The Quick Connection Tap Boxes is typically a custom designed permanent connection panel which is configured for your specific application. It makes the facility generator ready in a safe and simple way. It is designed to allow the rapid and safe connection of a mobile generator or portable load bank to your facility's existing electrical system. It can also be used to connect a load bank to your stationary generator. When supplied with a Manual Transfer Switch they are typically referred to as a Storm Switch.
This powder coated ANSI 61 Gray sturdy enclosure is pad lockable and hinged with corrosion resistant hardware and provides a secure and reliable permanent entry point to your building for backup generators in the case of a power emergency. Safely contained within the enclosure are the terminations for each phase's line and load, neutral and ground connections and a well laid out silver plated copper bus. The quick connect Crouse Hinds Cam-Lok or other cam style single pole plug receptacles are distinguished by their distinctive colors to minimize the chance of cable connection error and are readily accessible.

Typical Sizes range from 100 Amp to 5000 Amps. The basic units are to UL with area for Proper Bending Radius of the Cable to meet the UL and NEMA requirements and can be Entrance Rated if supplied with disconnects.
TYPICAL OPTIONS AVAILABLE:
· Wall-Mountable or Freestanding Floor/Foot Mountable in NEMA 3R or NEMA 12 enclosures
· Enclosure Material: Aluminum or Carbon Steel Powder Coated in ANSI 61 Gray or Stainless Steel
· NEMA standard hole patterns for permanent facility side connection on wall mounted enclosures
· Manual Disconnect Switches, Automatic Transfer Switches or interfaces
· Circuit Breakers
· Load Shed Contacts
· Service Entrance Rated (Requires a disconnect)
· Mechanical lugs for permanent facility side connection
· Matching Male Cam-Lok type compatible connectors
· Kirk Key Interlocking prevents inadvertent paralleling of two sources.
A - Kirk Key integration into circuit breaker and bottom flip door.
B - Shipping loose of matching lock set for installation on customer's building side switchboard.
· Phase Rotation Monitoring: Insures the mobile generator set phase rotation matches that of facility.
A - Provides a visual assurance of correct phasing. Insures portable genset phase rotation matches facility.
B - Prevents the circuit breaker from being closed if the phase rotation is not correct.
TYPICAL COLOR CODING:
· A phase – Brown
· B phase – Orange
· C phase – Yellow
· Neutral – White
· Ground – Green